The funicular system of Lisbon, which is part of the public surface transport system of the city, managed by Carris, consists of four elevators (ascensores e elevadores). Given their age (they were all built and put to use either in the late 19th century or in the early 20th century), they have been declared national monument since 2002.
The so-called Ascensor do Lavra is the oldest elevator of Lisbon, having been inaugurated in 1884. It covers the distance between Largo da Anunciada and Travessa Forno Torel. Between Rua Duarte Belo (Rua de Sao Paulo) and Largo de Calhariz there is Ascensor da Bica, the third oldest of all, inaugurated in 1892. The second oldest of the elevators is the so-called Ascensor da Gloria, which is the most popular with tourists. Its route is delineated by Praca dos Restauradores and Bairro Alto. Finally, there is the Santa Justa Elevator (Elavador de Santa Justa), also known as the Elevator of Carmo, first put to use in 1902. Its prestige lies in the fact is rises to a 45-meter height, having been designed by Raoul de Mesnier du Ponsard who found his inspiration in the Eiffel style architecture. The Santa Justa Elevator covers the distance between Largo do Carmo and Rua do Ouro.
Lisbon Card holders can use the funicular system of Lisbon for free.
Name:

Funicular System of Lisbon (Ascensores e Elevador)

Address:

Lisbon, Portugal

Website: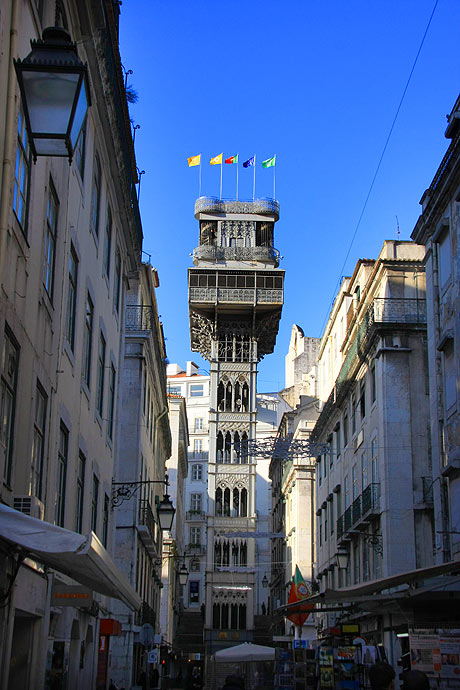 The Santa Justa Elevator of Lisbon