The Nations Park, widely known even to English speaking visitors as Parque das Nacoes, is not a garden proper, but rather an area of Lisbon. The area was dramatically transformed in the late 20th century in view of accommodating the events and exhibitions occasioned by the Expo'98 World Exhibition, such that at present the Nations Park is one of the most exquisite places where tourists can spend time in Lisbon.
The area stretches in the very proximity of the Tagus Estuary, and the facelift required by the said World Exhibition had the effect of turning the former industrial area into one of the most prized residential, leisure and commercial hotspots in Lisbon, but not at the expense of the nature patrimony. Thus, for instance, tourists can stroll around in a set pegged out by tall trees and scenic lakes, as well as they can go bird watching, since the Tagus Estuary, one of the largest estuaries in Europe, is home to a wholesome habitat for plenty of species of birds.
But on top of the nature patrimony, there is an entire leisure infrastructure one can explore at ease: bars, cafes, restaurants, shopping centers (such as the Vasco da Gama Shopping Center), sports opportunities (bike rental is at hand in Parque das Nacoes). Plenty of events are also organized here, but in terms of tourist sights, two of the top alternatives refer to the Pavilion of Knowledge (with its highly interactive programs suggested to the visiting public) and to the splendid Oceanarium, one of the biggest of its kind in Europe.
The presence of the Parque das Nacoes Marina within the park adds to the list of leisure and commercial opportunities available in the area, opening new prospects for tourists who want to search out in depth the surroundings of Lisbon.
Name:

Nations Park (Parque das Nacoes)

Address:

Avenue Joao II, Lisbon, Portugal

Website: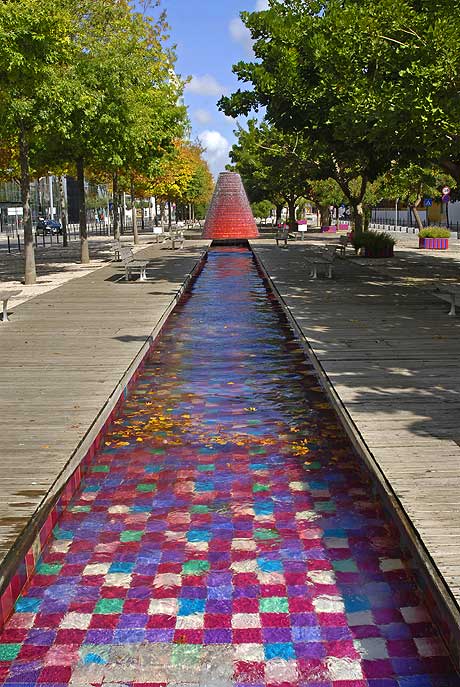 Parque das Nacoes of Lisbon